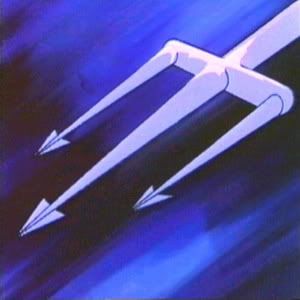 Euphony
: agreeable sound. No chat, just music.
Soul, funk, jazz, hip hop, electronica, rock, psychedelic, soundtrack, sound library, soft rock, world, experimental grooves a go go!
'
Euphony
' is a monthly podcast in mix format with no chat, vocal cut-ins etc.
It's guaranteed to be eclectic, diverse and hopefully always interesting.
Euphony is intended to be a showcase for the music I enjoy and is made with the utmost respect for the artists involved and to spread the word about their music.
Tracklistings will be posted here in my blog for each episode, should anyone like to know more about the music featured.
Euphony
is available here:
LINK
This month's two part mix is culled from Pitchfork's best tracks on the year 2007-2008.
Euphony #34 Pt1 (Pitchfork Mix 2007-2008) / Jan 2009 / Mix Length: 78:52min / Quality: VBR Alt Preset Standard / Filesize: 112MB
Tracklisting:
(01) Start
(02) Antibalas - Beaten Metal (2007)
(03) Escort - All Through the Night (Original Mix) (2007)
(04) Alphabeat - Fascination (2008)
(05) The Veronicas - Untouched (2008)
(06) 50 Cent - I Get Money (Produced By Apex) (2007)
(07) Cassie - Is it You (2007)
(08) Chromatics - In the City (2007)
(09) Jay-Z - Ignorant Shit Feat. Beanie Sigel (2007)
(10) Tinariwen - Matadjem Yinmixman (2007)
(11) Animal Collective - Fireworks (2007)
(12) Yeasayer - 2080 (2007)
(13) Of Montreal - The Past is a Grotesque Animal (2007)
(14) Gui Boratto - Beautiful Life (2007)
(15) Pantha Du Prince - Saturn Strobe (2007)



Euphony #34 Pt2 (Pitchfork Mix 2007-2008) / Jan 2009 / Mix Length: 79:46min / Quality: VBR Alt Preset Standard / Filesize: 99.1MB
Tracklisting:
(01) Osborne - 16th Stage (2008)
(02) Empire of The Sun - Walking on a Dream (2008)
(03) The Whitest Boy Alive - Golden Cage (Fred Falke Remix) (2008)
(04) Friendly Fires ft. Au Revoir Simone - Paris (Aeroplane Remix) (2008)
(05) Gang Gang Dance - House Jam (2008)
(06) Q-Tip - Gettin Up (2008)
(07) Sigur Rós - Gobbledigook (2008)
(08) Santogold - Lights Out (2008)
(09) Deerhunter - Nothing Ever Happened (2008)
(10) Black Rice - Women (2008)
(11) Final Fantasy - The Butcher (2008)
(12) Four Tet - Ribbons (2008)
(13) High Places - From Stardust to Sentience (2008)
(14) The Juan MacLean - Happy House (2008)
(15) Shearwater - The Snow Leopard (2008)
(16) Amadou & Mariam - Sabali (2008)
(17) End
Any comments are greatly appreciated :)