Well, I've tentatively started my first podcast :)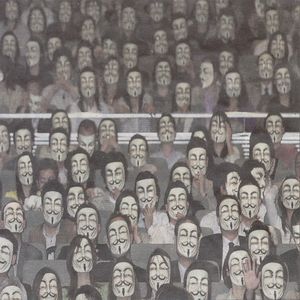 Euphony
: agreeable sound. No chat, just music.
Soul, funk, jazz, hip hop, electronica, rock, psychedelic, soundtrack, sound library, soft rock, world, experimental grooves a go go!
'Euphony'
will be a monthly (hopefully) podcast in mix format with no
chat, vocal cut-ins etc.
It's guaranteed to be eclectic, diverse and hopefully always interesting.
Euphony is intended to be a showcase for the music I enjoy and is made with the utmost respect for the artists involved and to spread the word about their music.
I will post bulletins to inform everyone when there's a new one available.
Tracklistings will be posted here in my blog for each episode, should anyone like to know more about the music featured.
Euphony
is available here:
LINK
Euphony #01 / April 2006 / Mix Length: 75:54min / Quality: 192kbps / Filesize: 104MB
Tracklisting:
(01) Start
(02) Daedelus - Dearly Departed (2005)
(03) Daedelus - Just Briefly (2005)
(04) Amnesty - Free Your Mind
(05) Manzel - Space Funk (1976)
(06) The Rascals - Hummin' Song (1972)
(07) Intimate Strangers - Love Sounds (1978)
(08) Santana - Light Of Life (1973)
(09) Absolute Elsewhere - Future Past (1976)
(10) Jorge Ben - Errare Humanum Est (1973)
(11) America - Ventura Highway (1972)
(12) Joe & Bing - Summer Sound (1971)
(13) The Tokens - Waiting For Something (1969)
(14) Roger Nichols and The Small Circle Of Friends - I Can See Only You (1967)
(15) Parliament - The Silent Boatman (1970)
(16) Jean Claude Vannier - Danse Des Mouches Noires Gardes Du Roi (1972)
(17) Judee Sill - The Kiss (1973)
(18) The One AM Radio - I Think This Is My Exit (2001)
(19) Piano Magic - Comets (2003)
(20) George Duke - Broken Dreams (1977)
(21) Jim Noir - The Only Way (2005)
(22) End
Any comments are greatly appreciated :)